Strict Standards
: Non-static method nggallery::get_option() should not be called statically in
/home2/teamesfa/public_html/blog/wp-content/plugins/nggallery/nggfunctions.php
on line
10
Strict Standards
: Non-static method TubePressTag::somethingToParse() should not be called statically in
/home2/teamesfa/public_html/blog/wp-content/plugins/tubepress/env/WordPress/functions/main.php
on line
20
by Ajani Husbands
Looking for a good book to inspire you on MLK Day? Most times, we take this time to read more of the Reverend Dr. Martin Luther King's works, such as the famed Letter from a Birmingham Jail.  While today is an absolutely fantastic day to learn more about the Rev. Dr. King (I feel COMPELLED to use both of his titles, otherwise we cut short his achievements), to really learn more about his legacy and his importance, today should also be a day to learn about other civil rights leaders, and not just within the United States.  Below is a list of books that would be great to start today, or any day, in order to advance your literary knowledge of and one's foray into further understanding the Civil Rights Movement.
Wes Moore - The Other Wes Moore
This is one I haven't read yet, but own (like so many other books). The basic (true) story is that you have two Black men named Wes Moore that grew up in the same neighborhood in the same demographics, poor. One ended up being a Rhodes Scholar, a White House Fellow, special assistant to Condoleezza Rice, and one of Ebony magazine's Top 30 Leaders Under 30. The other is in prison for murder. The former Wes More (the author) interviews the latter to find out where exactly the two paths diverged.  Keep in mind again that this book is fact, not fiction. More than anything, this book demonstrates the importance of community activism, a strong theme in King's messages. Would more of a collective community effort have salvaged the future of the other Wes Moore?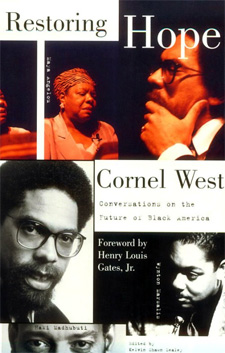 This book is one of my favorites.  Cornel West interviews civil rights leaders, past and present, and asks them their thoughts on race, America, and the future of the two. The book is a quick read and is absolutely inspirational.  My favorite interview has to be with Harry Belafonte, whom I absolutely never knew was an activist until I read this book.
Gordon Parks - Voices In The Mirror
If you're looking for someone who embodied the Civil Rights Movement and the Black Arts Movement all in one, it would be Gordon Parks, though I doubt his goal was to be a leader of either.  Voices in the Mirror, his autobiography, is more so a story of overcoming impossible odds (for example, at one point a young Gordon Parks is so hungry and destitute he kills a pigeon with a stone and eats it raw).  In telling his story, though, you learn how much it takes to truly be a master in one's field, and how having such a position allows you to reach back and help others in unique ways, something I'm sure we can all agree the Rev. Dr. King would agree with.
Nelson Mandela - Long Walk To Freedom
Don't be daunted by the size of the book, it's an absolute page turner.  Though, to be fair, I opened the book halfway (from the point Mandela was sent to prison) and read from there.  Most people know the general outline of Madiba's story: anti-apartheid activist sent to jail for 27 years, released, and elected South Africa's first Black president. But how does one survive that long in incarceration.  Have you ever seen how big (actually, how tiny) his cell was? What about the prison conditions and the psychological well-being of the other prisoners? How does one go through 27 years of being a political prisoner and still come out ready to unite a country? Read it.
Steve Biko - I Write What I Like
Much less told is the story of Steve Biko, who might be akin to America's Malcolm X, particularly as that he's the founder of the Black Consciousness movement in South Africa. He was a prolific writer and speaker, and died in prison naked and manacled, with extensive brain damage.  Had he been arrested and sent to Robben Island instead of Nelson Mandela, he very well could have been President of South Africa.
Muhammad Ali - Soul of a Butterfly
Muhammad Ali is one of my favorite people of all time. His autobiography Soul of a Butterfly is a quick read that retells his rise to heavyweight champion of the world through his eyes.  If you've ever doubted that Muhammad Ali is a compassionate individual with love for humanity, or even if you already love Ali and want to know more about how he thinks, this is the book to read.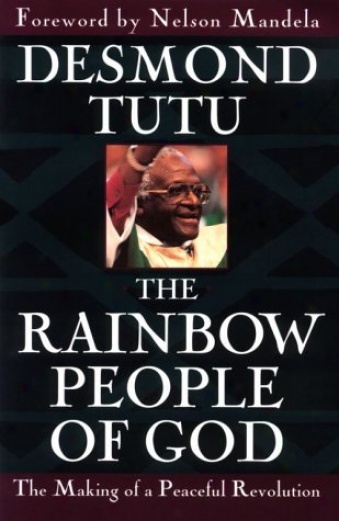 Desmond Tutu - The Rainbow People of God
This book is a collection of Archbishop Desmond Tutu's speeches, and it is a powerful collection at that.  Whether or not you are a spiritual person, the speeches are uplifting.  We could have used several of them in America during the Civil Rights Movement.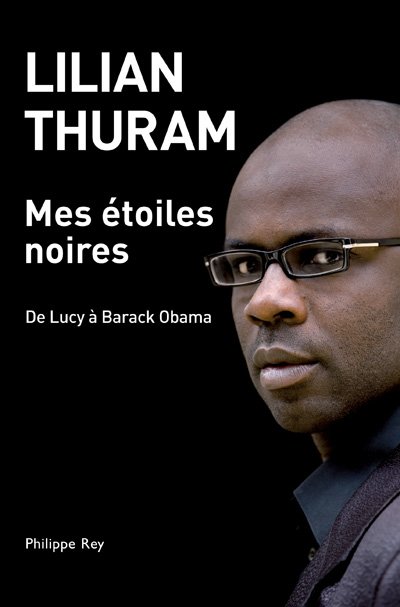 Lilian Thuram - Mes Etoiles Noires (My Black Stars)
This book is in French, so… get a friend to help you. Lilian Thuram, a native of Guadeloupe, is a retired player on the French national football team. He holds the record of having played the most games of anyone on the team. Since his retirement, he has dedicated his life to fighting racism and establishing a greater understanding of Black accomplishments through history.  His book is a beautifully crafted "who's who" of Black achievers.  In fact, the full title is My Black Stars: From Lucy to Barack Obama.  Each person has his or her own chapter, including some of the authors listed above, as well as Patrice Lumumba, Tupac, Toussaint L'ouverture, Frederick Douglass, and of course, the Reverend Dr. Martin Luther King.
Those are my selections. What would you read to celebrate the life and legacy of the Reverend Dr. Martin Luther King?